The potential problem:
Customers may be on holiday, moving house/office, be poorly or may have a broken computer or for whatever reason, are not checking their emails around the time of their account renewals.
The solution to this:
we have made available the ability for all customers to top-up there accounts using our new pre-pay "Add funds" facility which allows you to add pre-pay credit to your account to cover any future invoices while you might be on holiday, in hospital, business trip's etc so that our system can simply take payment directly from your credit balance while you are not available.
No customer should ever need to deposit any more than this amount, and when an invoice is raised, the first place our system will look for payment is your credit balance, then if there is none, our system reverts back to whatever is set as the current payment method.
To add funds to your account, simply login to your client area and just click on "Billing > Add Funds" from the top menu.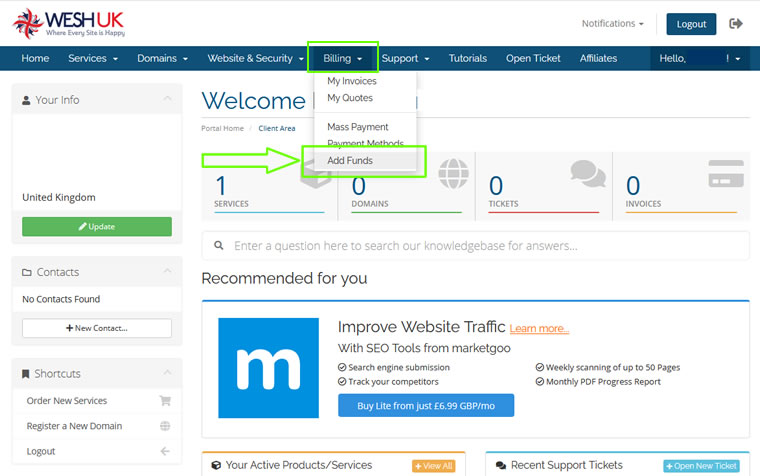 We have set a limit so that the amounts can be kept reasonable:

Minumum deposit: £10
Maximum deposit: £500
Critical Note:
If you add funds AFTER an invoice has been raised, these funds will NOT automatically settle your account as our system only looks for account credit at the time of raising the invoice, so your invoice will remain unpaid, and may go on to be suspended if you don't tell us, or manually pay the invoice.